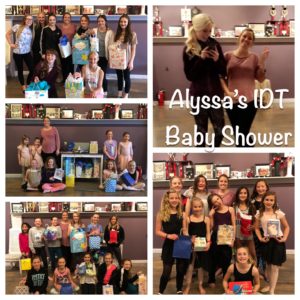 Thank you to all of the sweet dancers from the IDT ballet classes and Junior Technique Class and their amazing Moms for making IDT Ballet Director, Alyssa's surprise baby showers so fun!
Thank you for the gifts, the notes and the treats!
Thank you Alyssa for loving your dancers and thank you to all IDT dancers for loving Alyssa!
We can't wait to meet this new little boy!
 #intensitydanceteam#noregrets @ Intensity Dance Team LLC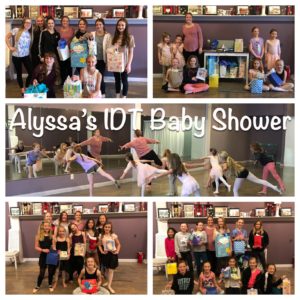 ]