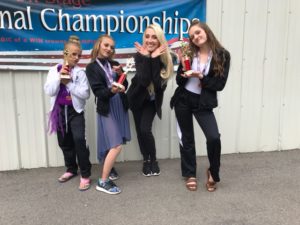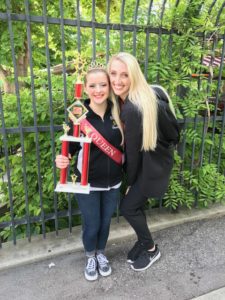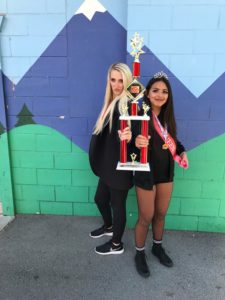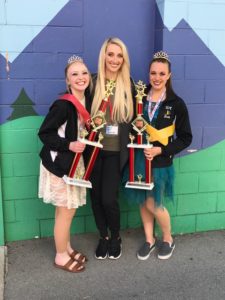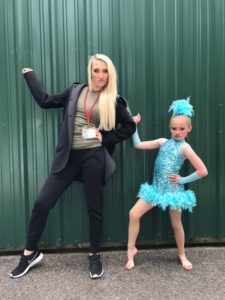 2017 AOS Open Dance Nationals Solo and Duet CHAMPIONS and ALL- AMERICANS
Karissa Molen (BFA, dance) is an award winning choreographer who has created many championship solos, duets, small group and large group pieces for dancers from the age of 12 through 18, to university dance company members in jazz, contemporary, hip hop, lyrical and character styles of dance.  Her level of artistry combined with her years of experience and knowledge of choreographic devices produces judging success. The judges almost always score her choreography with perfect scores/no deductions. She has choreographed the first place talent award winning solo for Miss Wasatch in 2015,  first place solos in many drill team invitationals over the past 5 years, award winning university pieces, and numerous regional and national championship solos, duets and group numbers.
She is available for private technique lessons, individual choreography for solos, duos and small groups.
She provides professionally cut music, choreography for 1:30 – 2:00 pieces in the style of dance that you choose, and video of the choreography to aid in personal rehearsals. The independent choreography fee includes the original choreography, professionally cut music, video and 4 hours of private rehearsals.
You can add time onto the 4 hours for an additional fee.
Because of Karissa's success, her schedule for independent choreography fills up very quickly. Those who contact her for solos, duos and small group choreography will be served on a first come, first served basis until her schedule is filled.
Email intensity_23@hotmail.com for Karissa's rates and to schedule your award-winning solo, duo or small group piece.
**Karissa has added Special Event/Wedding Choreography to the Independent Choreography Selection. Contact intensity_23@hotmail.com to have an unforgettable piece choreographed for your special occasion.