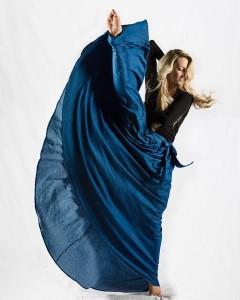 Karissa Molen is a performer, choreographer and instructor who has worked with several different private dance companies, as well as high schools and universities. She started her training at the Academy of Dance in Heber City, Utah with extensive experience in jazz, ballet, hip hop and contemporary genres. During her high school years, she was a member of the Wasatch Dance Company for three years, a Wasatch High School Cheerleader for two years, and was named Junior Drill Mistress and Head Drill Mistress of the Championship Waspettes Dance/Drill Team her junior and senior year. As a senior, she was awarded the All-Region and All-State title in dance/drill team for the state of Utah at Wasatch High School.
She has received scholarships every year through her college career, which made her experience at Utah Valley University (UVU) incredible! Karissa studied Modern Dance at Utah Valley University. She was on the Dean's List each semester and graduated with her BFA in Spring 2016. She was a member of the Phi Theta Kappa Honor Society throughout her college years and graduated with Cum Laude honors in April of 2016. She was a member of the Synergy Modern Dance Company at UVU for two years where she was able to perform pieces created by talented choreographers such as; Monica Campbell  and Natosha Washington. Natosha's piece, "What Lies Beneath the Skin" became a national finalist at ACDA in 2015.
She has ten years of teaching experience, teaching students 3 – 18 years old for Academy of Dance, Wasatch Dance Company, River Meadows Ballet, Soaring Wings International Montessori School and Intensity Dance Team. She has choreographed over 50 award winning group pieces, solos and duets in the genres of jazz, lyrical, contemporary and hip hop.  She loves teaching dancers of all ages, and watching them "light up" as they learn new choreography that she has created. Witnessing new students discover the power of dance as a key to building self-esteem and overall confidence is the motivation that drives Karissa to perform, choreograph and teach the art of dance.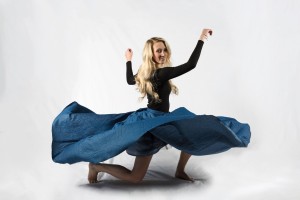 Karissa Molen
20 years of training in jazz, ballet, hip hop, contemporary
3 years member of Wasatch Dance Company
2 years member of WHS Cheer Squad
Junior Drill Mistress and Head Drill Mistress of Championship Waspettes 2008-2010
9 years of teaching experience
Member of UVU's Synergy Dance Company 2013 – 2015/ACDA National Finalist 2015
Bachelor of Fine Arts Degree in Dance
Graduated with Cum Laude Honors 2016
IDT awarded Open Dance Nationals Team Overall Grand Champion 2013, 2014, 2015, 2016, 2017
---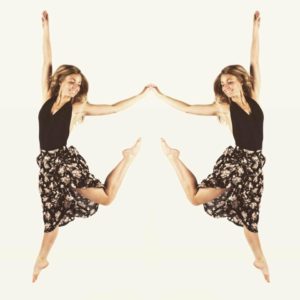 Alyssa Goering Conder
IDT Ballet Program Director/Instructor/Choreographer
Alyssa grew up in Utah and starting her training as a competitive dancer at a young age through various studios in Utah Valley. She then graduated high school and went to college at SUU and UVU where she was awarded numerous dance scholarships. Alyssa was a member of the modern companies at UVU: Synergy and Contemporary Dance Ensemble.
She has also worked with Odyssey Dance Theater and was a part of their annual show, Thriller. She was on their Odyssey 2 pre professional company, where she studied Ballet, Contemporary, Jazz, and Hip-Hop.
Alyssa was able to travel the world while she danced with Disney Live through FELD Entertainment. She received her BFA in Modern Dance at Utah Valley University and graduated in the Spring of 2016.
She has over 12 years of professional training in ballet. She has 7 years of teaching experience instructing students 6- 18 years of age at numerous studios throughout Utah concentrating on ballet and contemporary genres of dance. She has taught at many IDT Summer Dance Camps and directed great IDT Masters Classes. She is excited to share her love of ballet with as many dancers as possible through the IDT Ballet Program.
---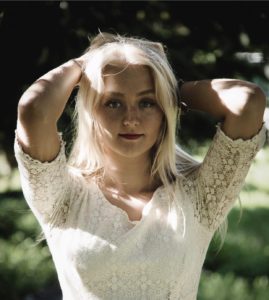 Mollie Smith
IDT Ballet Instructor
Mollie Smith grew up as a well rounded dancer. She began her dance training at the age of 5 years old. She has trained in all genres of dance. She fell in love with ballet and has been receiving professional training in ballet for years. She attended a prestigious performing arts high school where she focused on specialized dance instruction.
She was accepted into the nationally acclaimed dance department at Utah Valley University, where she has been studying dance. Mollie has enjoyed great success as she has auditioned as a professional dancer and received multiple roles. She was chosen to be a Disney Princess as a professional performer for Disneyworld in Florida during the 2016-2017 season and returned to her studies in the Fall of 2017. Mollie is finishing her Bachelor's Degree in Dance Education at UVU.
Mollie has over 12 years of training in ballet. She has over 6 years of teaching experience with dancers 5-18 years of age in multiple prestigious studios. She has taught amazing IDT Master Classes and is excited to be a part of the IDT Ballet Department!  She hopes to  become an influence to those around her in the world of dance! She believes that dance brings life to our minds and bodies, and that movement gives us meaning.
Come take a Ballet or Jazz Technique class from a Disney Princess!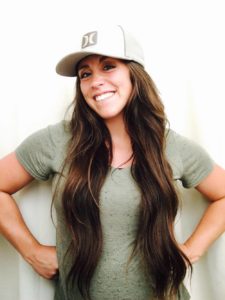 Natalie Mickelson
IDT Tumbling Program Director/Instructor
Natalie grew up in the Heber Valley where she trained extensively in tumbling and gymnastics. She began her training at Heber Handspringers  and competed in power tumbling, trampoline and double mini on state and regional levels  where she was awarded multiple championships. She was a cheerleader as Wasatch High School through all four years and led her squad to multiple competition championships.
Natalie graduated from Wasatch High School in 2009 and attended Utah Valley University as she began teaching tumbling and gymnastics.  She was an aid at Heber Valley Elementary School for 2 years where she taught dance and Physical Education to kindergarten through 4th graders. She received her degree from Utah Valley University and has continued to pursue her goals as a tumbling coach and fitness trainer.
She has over 12 years of training in tumbling, dance and acrobatics. She has taught tumbling for the past 7 years to students 3 – 17 years old for companies such as: Body Motion Dance Company, and Wasatch Gymnastics. She was an incredible tumbler when she cheered with Karissa at WHS, and she can still do a perfect back handspring! She will bring her wealth of experience, professional knowledge of correct techniques, and talent for inspiring young dancers to learn to tumble with safety in mind to IDT.  She can't wait to share her passion for tumbling with the dancers of IDT!!
---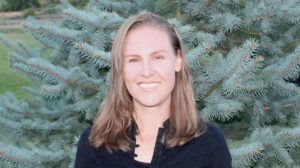 Keri McWhirter
IDT Assisted Yoga Instructor
Intensity Dance Team is thrilled to announce the addition of Keri McWhirter of the only 5 star Forbes Spa in Deer Valley to the IDT staff. Keri is a certified yoga instructor, has her advanced certification in nutrition and over 18 years of experience in physical therapy exercises, massage therapy techniques, and personal training. She works with Stein Erickson Lodge clientele from all over the globe, high school and college sports teams, special needs clients, large city-wide programs and now the ladies of IDT!!
She completed her education at UVU and furthered her training with certification in all areas of wellness including yoga, barre, nutrition and personal training. She continues to train and refine her knowledge to keep her skills current with the most up to date research and data.
She will be providing assisted yoga stretching along with relaxation therapy focused on elongating the spine, releasing tension in the shoulders and neck, breaking up muscular lactic acid build up, opening up tight joints and overall full body wellness for members of the IDT Adult Dance Class.
COMING SOON
**Additional qualified instructors (BS or BFA degree, 6+ years of teaching experience, 10-12 years of training) will be introduced as the newest members of the IDT Staff for the upcoming dance season.**