IDT Studio 155 N. Main Street
Heber City, UT 84032
Intensity Dance Team from Karissa Molen on Vimeo.
Upcoming events/Celebrated achievements:
 IDT Creative Movement 2018 Winter Session begins January 9, 2018! REGISTRATION IS NOW OPEN for new and returning students (Flyer in link below). Sign up your 3-6 year old for an unforgettable educational, artistic and self-esteem building experience.*Don't miss the happiest pictures on the blog of the 2017 IDT Fall Session of Creative Movement conclusion with a joyful performance of "Winter Wonderland".*
Due to popular demand, more classes created and spots opened for as many dancers as possible to join IDT beginning January 3, 2018! Schedule in link below. All class descriptions on website.
IDT Team and Class Christmas Parties were unforgettable! Everyone at IDT is very excited for Christmas!! *See more great pictures on the blog.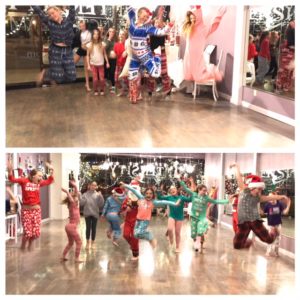 2017-2018 IDT Schedule-Updated
2018 Winter Session IDT Creative Movement Flyer
IDT 2017-2018 TUMBLING PROGRAM
*Check Blog for details